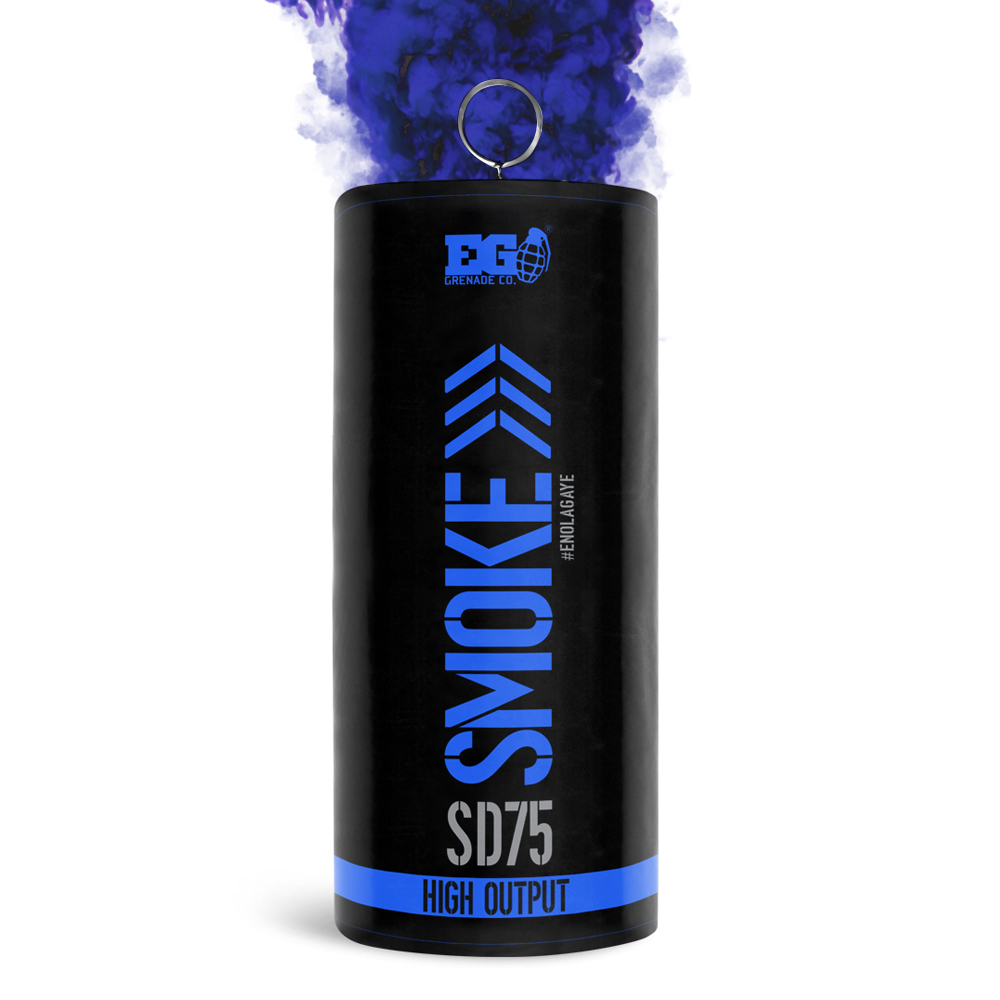 Simulation device
Category P1
Diameter: 75 ±5mm
Length: 180 ±10mm
Net Explosive Content (N.E.C): 350 

±5

0g
Total Weight (GW): 900 ±75g
Ignition Type = Wire Pull®
Effect: non-toxic coloured smoke
Smoke Duration: 70s ±25s
Safety distance = 3m
For outdoor use only, do not use indoors.
Do Not supply to persons under 18 years of age.
Always use Gloves and Eye protection.
Do Not carry in pockets, use EG approved pouch.
Avoid inhalation of smoke.
Do Not use in confined spaces or places where others cannot easily leave the smoke area.
Do Not hold while device produces smoke.
Do Not point at other people.
Do Not place on or near flammable materials.
Submerge in a bucket of water to allow water to enter the product

Leave soaking outside in a secure area for a minimum of 48 hours

Dispose of the water waste and the solid waste(s) separately and in accordance with local, regional or national regulations
Commonly used in film, events and aerial sports, the SD75 is operated by pulling the ring out of the side of the product. 90 seconds of coloured, non-toxic smoke will follow.
Smoke from the SD75 is delivered from a single vent at the top of the device. Always refer to the instructions printed on the side of the product before using.